Camp Afflerbaugh was home to 82 boys at the time of Damian's release. He hated it. He says he got in a fight (and won) during kitchen duty. He filled notebooks with magazine clippings and hand-drawn art.
Damien's mother Martha takes him directly from the camp to morning mass in Pomona, Calif., where they live. "He's my baby," she says. "(I) never cut the umbilical cord from him."
Damian signs the terms of his probation with his officer at the county offices in Pomona. He is supposed to stay away from drugs, seek employment, rack up high school credits and get counseling for anger issues.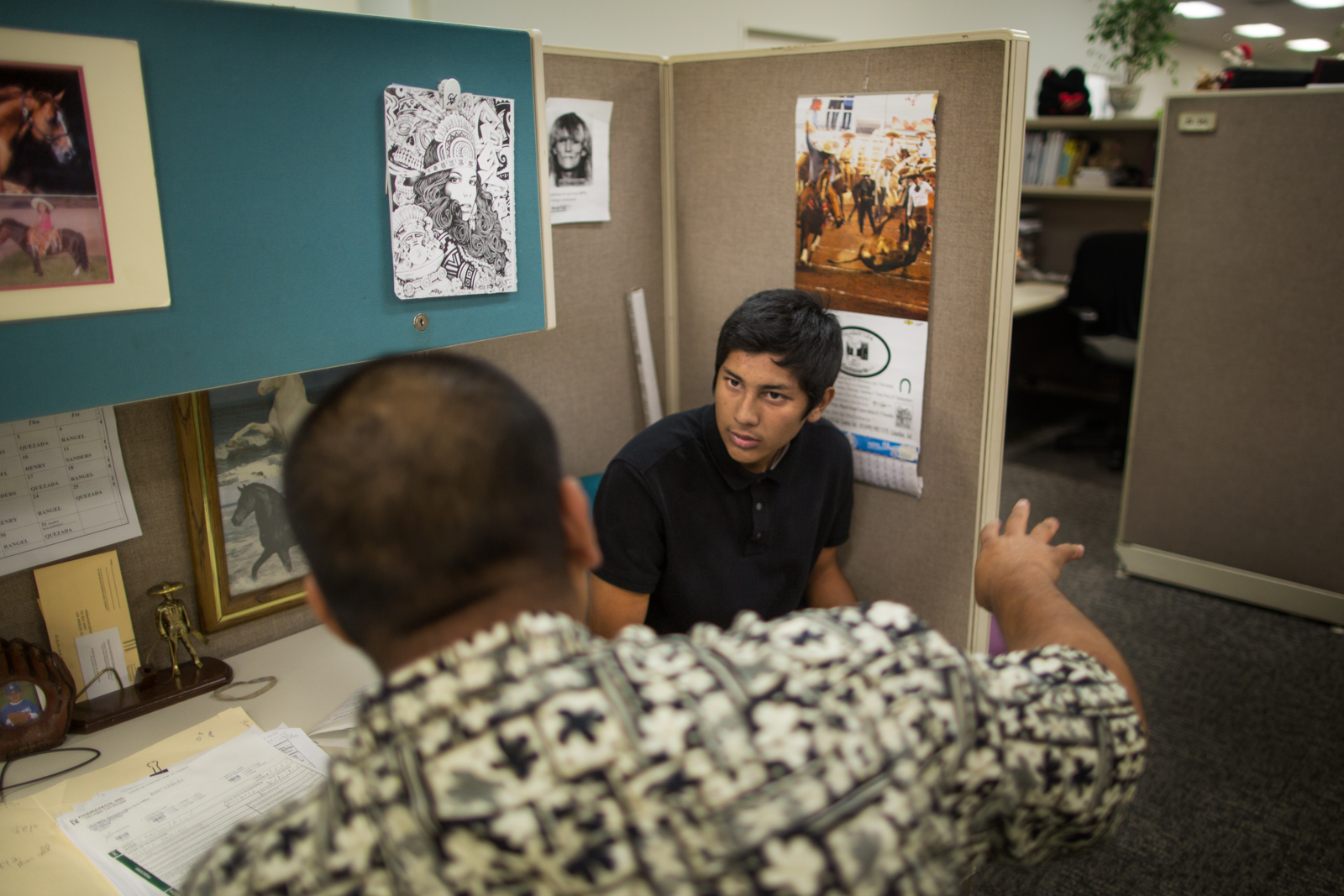 Damian meets with his probation officer two months after getting out of the camps. They talk about how he needs to keep looking for work and meet with a counselor. The officer puts a barcode sticker on Damian's arm and sends him to the bathroom for a drug test.
Damian takes all his family's cans and bottles from his entire six-month stay in camp to a recycling center. He's hoping to get more than $100 for the stash, but it's only worth about $60.
Free Damian