Anastasia Titova wires transistors and circuits in the bowels of a San Francisco-style startup incubator called Akadempark in the middle of the Siberian taiga. Russian government officials and local entrepreneurs started building the complex – called Akadempark – three years ago in an attempt to revive a declining Soviet planned town.
The main building of Akadempark lit up at night in the red, white and blue of the Russian tricolor. The 13-story buildings spans a road and towers over everything else in Akademgorodok. The top floor, accessible via a transparent skybridge, is a dedicated coworking space for tech entrepreneurs.
Kairat Kaseynov (left) and his friend Che-Che Baatyr traveled from the nearby mountain region of Altai that borders China and Kazakhstan for a startup conference at Akadempark. One is an aspiring businessman and the other an engineer.
The town – called Akademgorodok or Academic Town – is tucked into clearings of lenticular birch forests that stretch north to south across central Siberia. In 1957, the Soviets conjured the town out of nothing as a home for the Siberian branch of the Russian Academy of Sciences. This monument stands alone in a clearing near the academy's botanical gardens.
When the Soviet Union fell, Akademgorodok experienced a massive brain drain as engineers fled to the West to work for companies like IBM or Lockheed-Martin. Boris Grobov helped build the "Poisk" Children's Movie Studio after plans to create a full-fledged film production company crumbled with the collapse of the post-Soviet economy.
The Institute of Nuclear Physics at night. This institute is the academy's largest and most prominent, known for decades of contributions to the field. Pieces conceived and built here in Siberia were shipped 4,000 miles by truck and installed at CERN in Switzerland.
Sergey Polosatkin stands with dissambled pieces of machines that he uses in the study of plasma physics. The machine behind him is a neutron generator.
Polina and Ivan with their daughter Vasilisa in their home.Polina studied in South Korea and speaks fluent English. Ivan programs set-top cable boxes for American and Russian televisions. It's the second tech company he has worked for in Akademgorodok.
Feofil Zhuravel, a retired professor of mechanical physics, ices fishes on the Ob Sea on a sunny day. Though many academics left with the fall of Soviet Union, those that stayed hope that Akademgorodok will not lose its intellectual and quirky character to become just another sleepy Russian suburb.
Nikita Sokolov, 6, draws frames for a cartoon he is conceiving. The daycare and movie studio where he plays is inside the first building ever built in Akademgorodok, before the town's official beginnings in 1957.
The Akadempark logo in winter.
Maya Sidorova, a dendrochronology graduate student, with the Institute of Paleontology's collection of tree-ring samples.
Anton Nikolenko makes adjustments to a particle collider that he uses for experiments at the Institute of Nuclear Physics.
Ilya Surin repairs a collider in the Institute of Nuclear Physics.
Marina Pilipenko watches her friends – many of them born in Akademgorodok and now attending university there – burn the effigy of a witch on the frozen waters of the Ob Sea to mark the end of winter. The town is also home to Novosibirsk State University, a pipeline of talent for the academy and now the incubator.
Sherrie and her son at Cougar Springs, Ore.
Zelda on the beach in Malibu, Calif.
Azad and Nahela on the beach in Negombo, Sri Lanka.
Monks outside a monastery where they study and pray in Nikaweratiya, Sri Lanka.
Dmitry Vinnick pours water on the scalding rocks of a steam bath. Vinnick is a philosophy professor writing about the moral and ethical implications of technological innovation.
Zoey with her guitar in Marfa, Texas.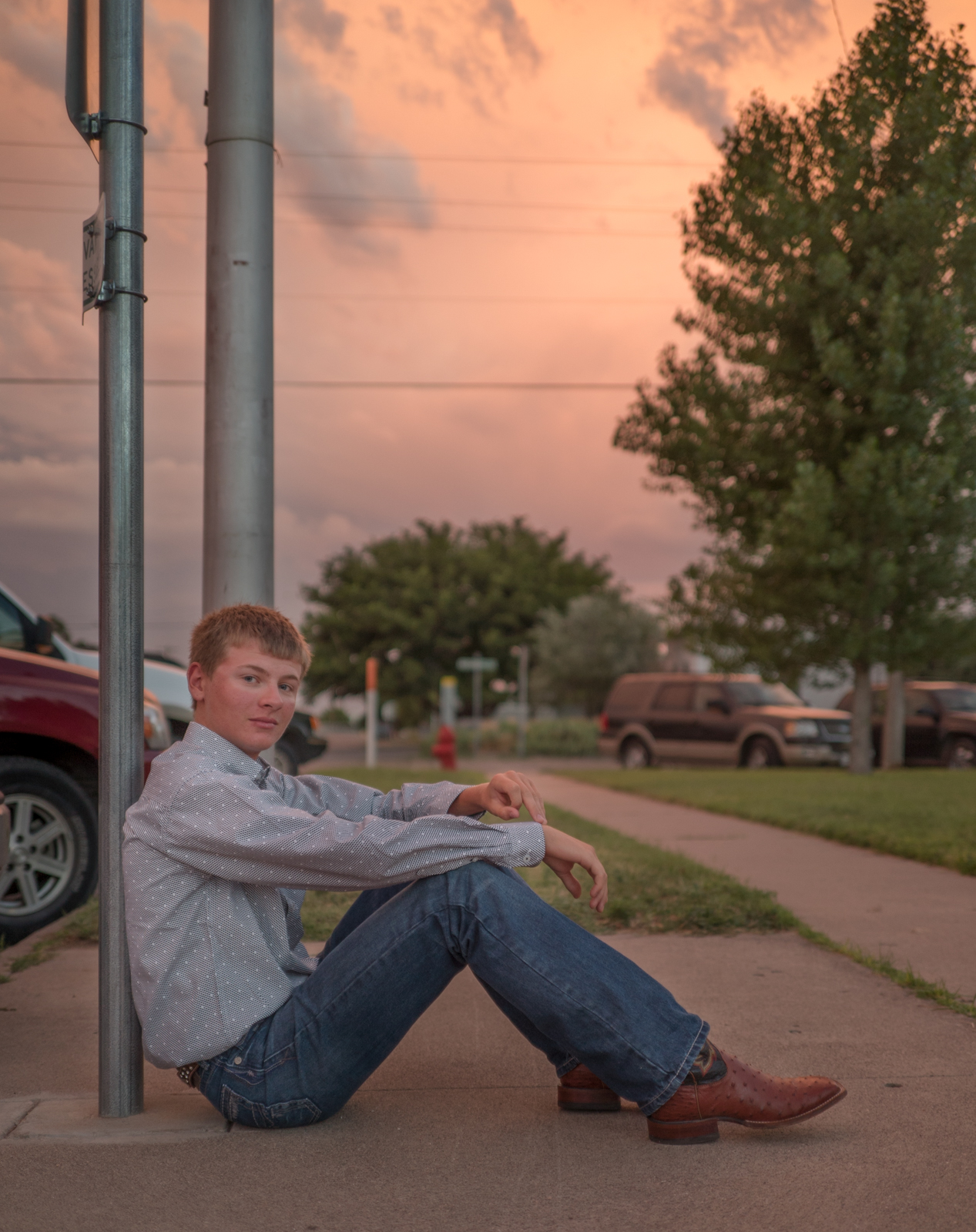 Christopher outside the quinceañera in Marfa, Texas.
Genetics graduate student Irina Mukhamedshina poses with her pet and thesis project Viliya, a domesticated fox that lives with her. Her research focuses on training the genetically manipulated foxes. The Institute of Cytology and Genetics is another of the most prominent in Akademgorodok, known for Dmitry Belyaev's decades-long experiment to domesticate wild foxes.
Troy, halfway through whitewashing the shed in Ritzville, Wa.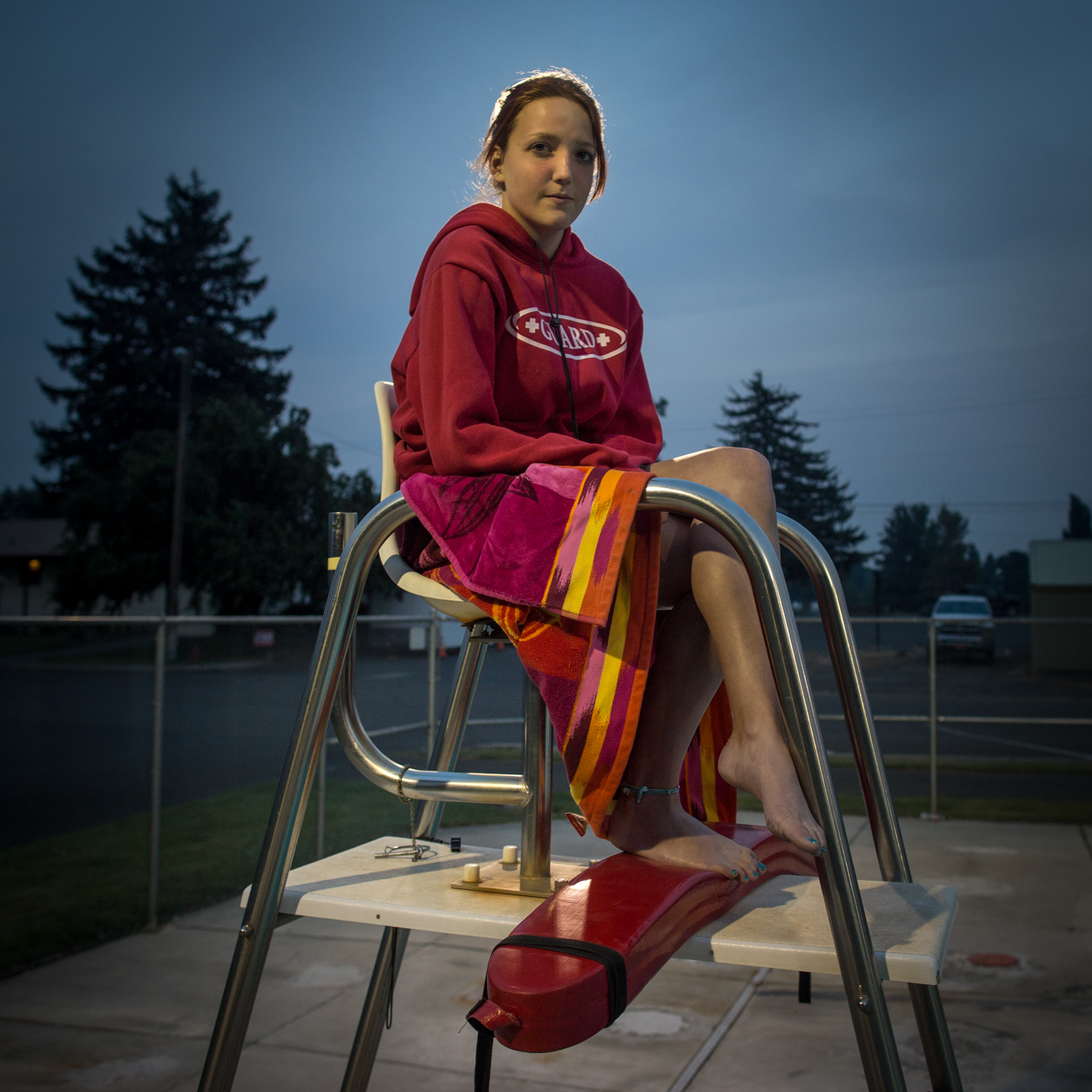 Kymberlee at the municipal pool in Ritzville, Wa.
Students at Grant High School in the San Fernando Valley for the Secrets project.
Zaira Moon at the American Legion Hall in Highland Park, Calif.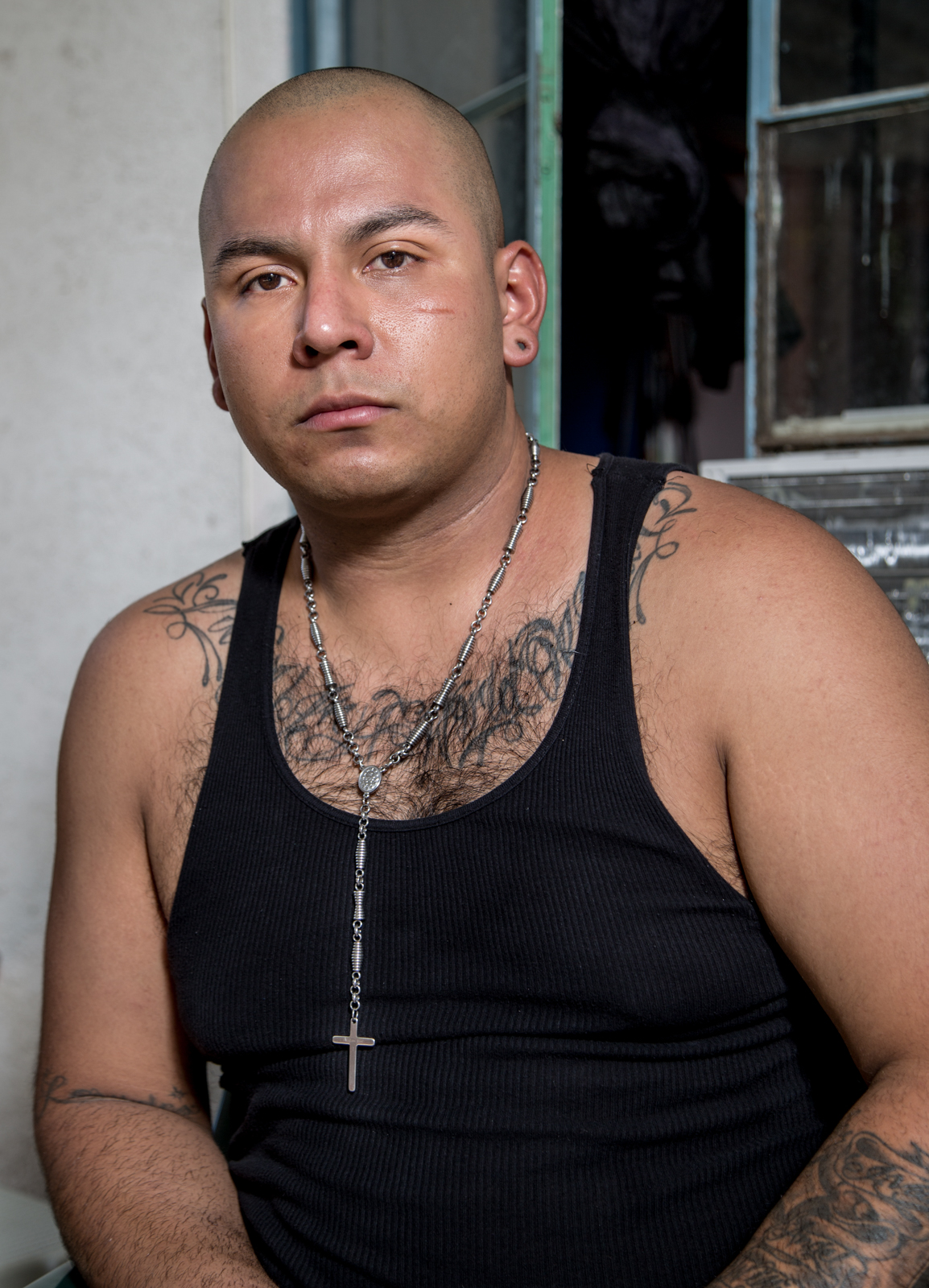 Arturo a.k.a. Junior in Riverside, Calif.
Competitors at the annual Siberian Cat Expo in Novosibirsk, Russia.
Patricia Moreno, a brass repair technician in the Los Angeles Unified School District's Music Repair Shop.
Dominic in New Orleans, La.
Twins Katya and Nadya after school in Bekovo, Russia.
Sasha Vasiliev, 6, prepares before a violin recital in one of Akademgorodok's oldest buildings.
Ashley from Tallahassee in Eagle Rock, Calif.
A seasoned flower child at Big Bear Lake, Calif.
Gabbie Bautista at Imperial Dunes, Calif.
Erica at the pow wow. Kahnawake, Quebec, Canada.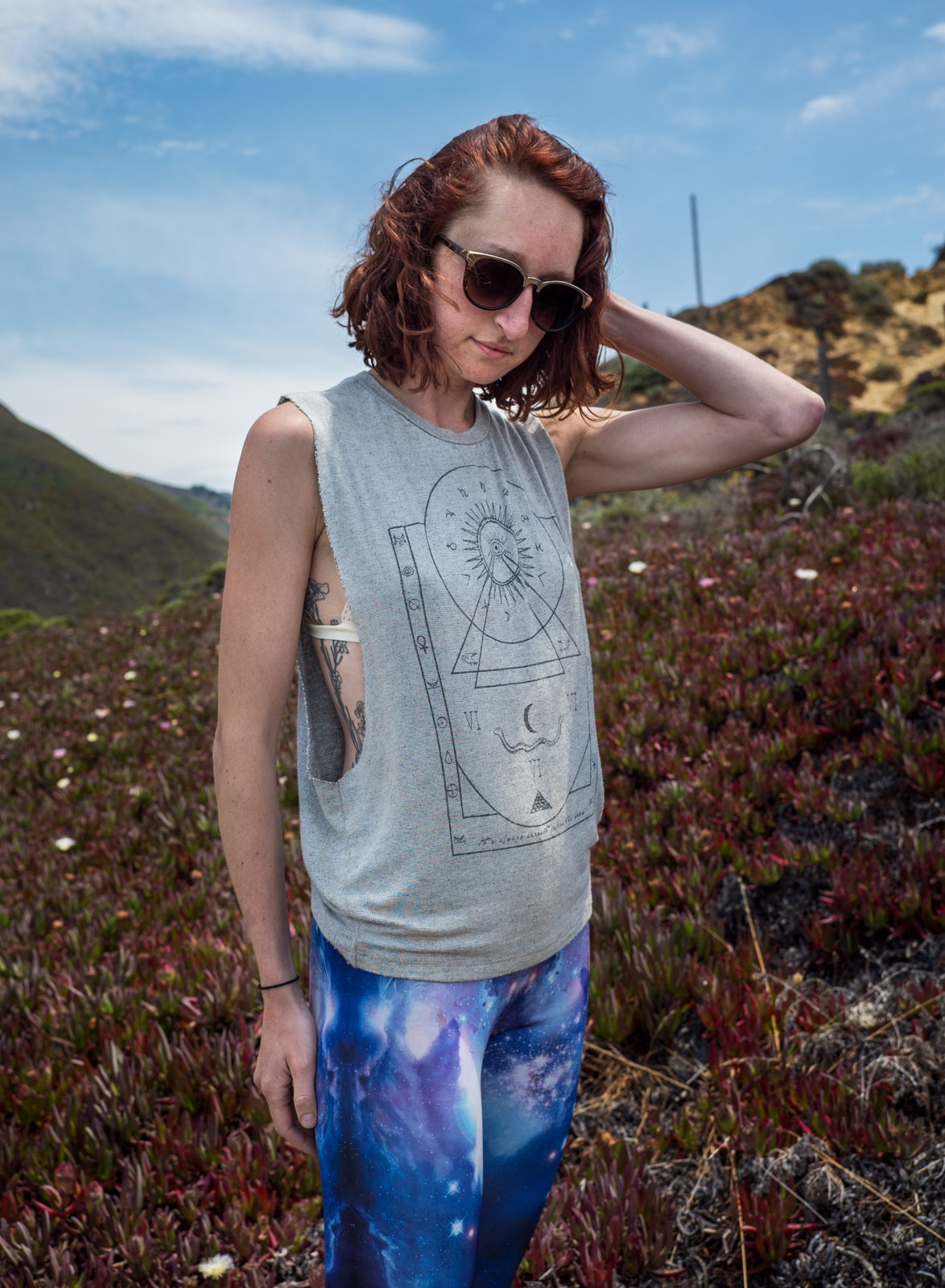 Anna Alagyzova purifies her home with vodka before a ceremony where she will feed a doughy mixture to 12 household gods, dolls called emengeders lined up on the shelf behind her. Alagyzova is one of few remaining members of the Teleut people that speak the people's native language.
The Kuznetsk Basin is Russia's largest source of coal and the traditional home of several native Turkic tribes. Open pit coal mines, like this one outside the village of Chuvashka, surround their villages.
Students wander the halls of the main school in the small town of Bekovo, Russia, where they teach the local native language of Teleut.
A young boy walks through soot-covered snow in the coal mining town of Leninsk-Kuznetsk in the Kemerovo region.
Zoya Mazhina rests on a bed in the living room. She is the elder among the Teleut natives in her small village on the outskirts of Novokuznetsk.
Olya moved to the city for a while but returned to her home village of Shanda where she lives with her grandmother.
A woman stands near the road, watching, in Leninsk-Kuznetsk.
Children sleep in a nap room at the newly constructed kindergarten, "Planet of Childhood," in the small town of Bekovo.
Kostya drinks tea in a suburb of Novokuznetsk.
Anna Tadykova leaves her home in a Teleut village near Novokuznetsk.
Yury Kastarakov, one of the the most financially successful members of the Shortsy people, funded the construction of this yurt for shamanic ceremonies in the village of Chuvashka. Wishes made while sitting in this carved wood throne will be granted, he says.
Stalin Street in Mezhdurechensk.
Edward Frias of the San Fernando Valley took part in a hunger strike in 2013 that compelled officials at Corcoran State Prison in California's Central Valley to open the doors of a Security Housing Unit to journalists for the first time. Prisoners are isolated in SHUs for years with few opportunities to appeal. Frias has been inside isolation for eight years.
Guards prepare to search inmates in the prison's general population before they come out on the prison yard.The prison has more than 2,000 employees to care for a population of 4,386 inmates.
Larry Smith of Los Angeles is incarcerated in the general population of Corcoran State Prison. He has filed complaints against the guards for abuse since being transferred recently to the facility.
Inmates look out on the exercise yard for the general population at Corcoran State Prison. Only 558 of the prison's 4,386 inmates are in the general population with its more lenient rules. The rest are placed in facilities with some level of isolation and heightened security.
Officers watch over the yard outside a wing of Corcoran State Prison. The week before Corcoran opened to the press, video leaked from inside the prison showing guards dousing a mentally ill inmate with mace inside his cell.
It's early morning in the main bunks at Camp Afflerbaugh in the mountains overlooking suburban Los Angeles. An officer barks loudly, ordering detainees to lie flat in their bunks. Everyone is shouting.
Damian's family shows up at 7 a.m. to take him home after six months in the camps. His mother visited him frequently but still can't contain her joy at his release.
Despite his release, Damian's fate is still in the hands of the juvenile justice system. He's 16 now. Even if he stays out of trouble, he'll be watched closely until he becomes an adult.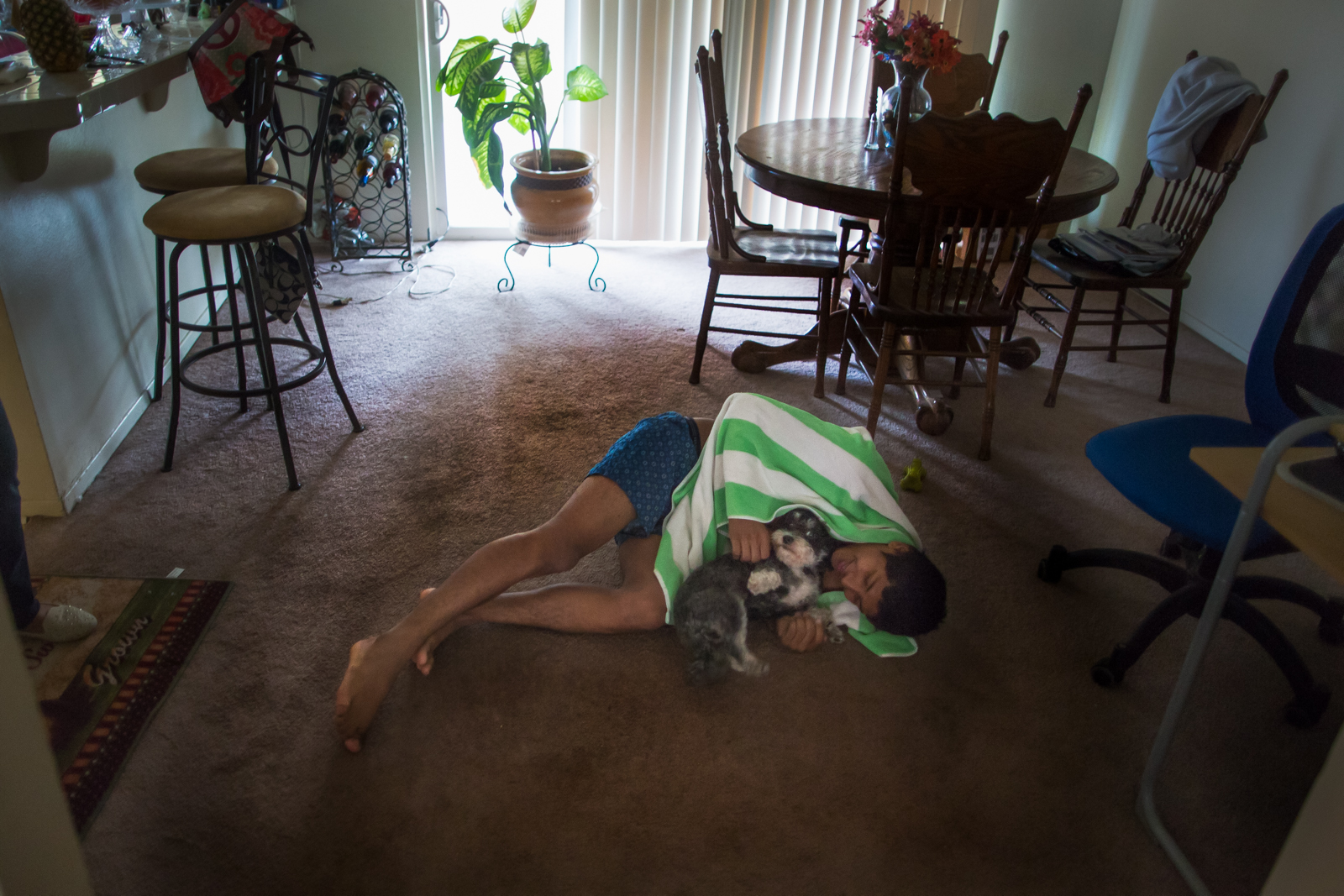 Upon returning home, Damian started screaming with joy for all the things he missed in camp, for the copious food in the refrigerator, for the new clothes his mom had bought, for the family dog Lucas. He spent 10 minutes in his first hot shower screaming, "Woooooo!"
Damian spends almost all his time outside school riding through the streets of Pomona with his crew. His cousin David (right) lives a few houses down. They're usually inseparable.
Damien's friends all now go to different schools, because his high school refused readmit him. He ended up at a continuation school. He doesn't have a job or homework.
Hector smokes from a pipe at a place the crew calls "The Top of the World" as Damian puts Louie in a headlock. Damian quit smoking weed after his arrest. It's still part of the culture around him.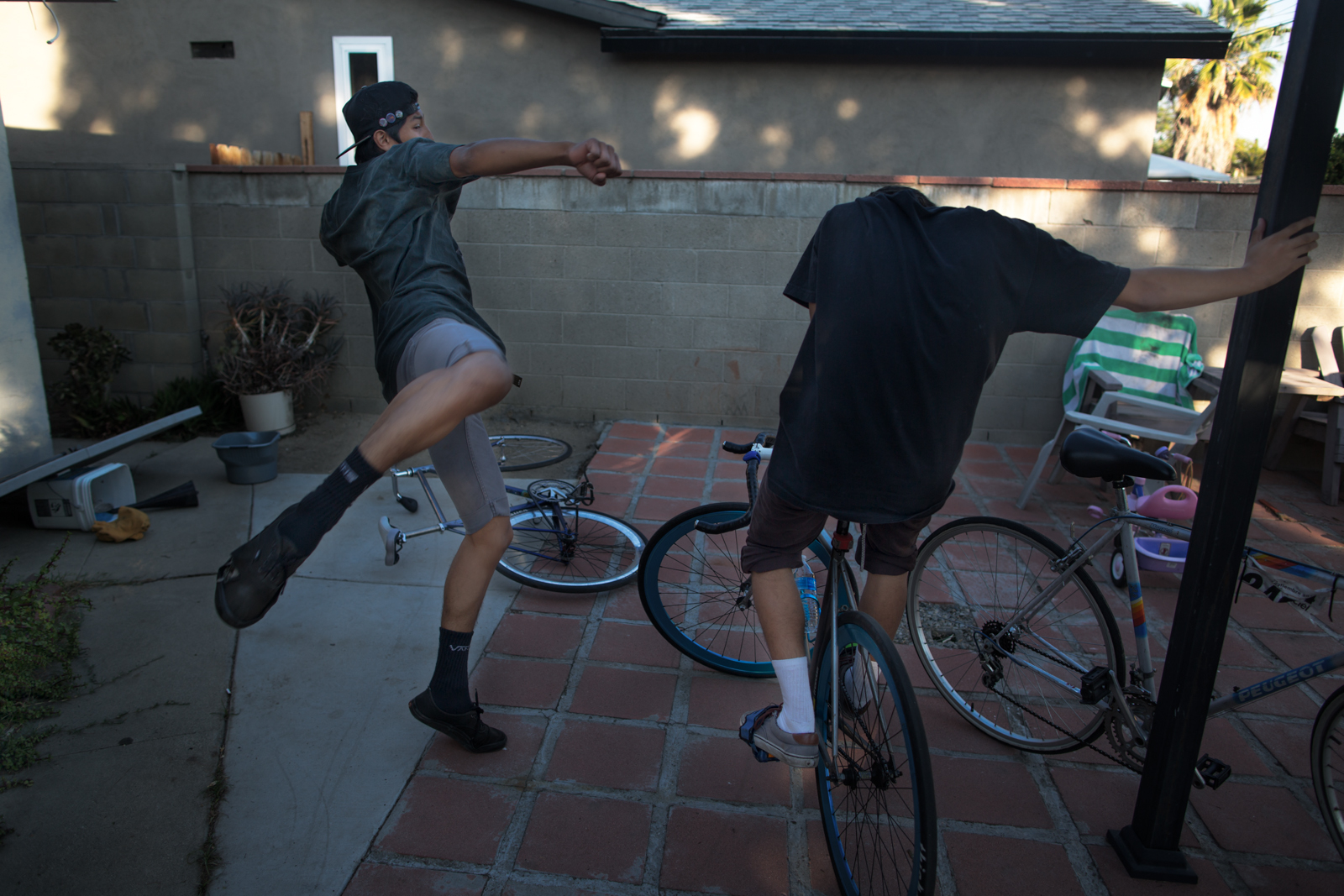 Damian plays around with his cousin David. They took martial arts classes together for years. They hang out less after Damian's release from the camps, because David smokes often and Damian doesn't smoke at all.
Jocelyn met Damian on the promenade in Pomona on a Friday night where they talked for an hour as the crowds spilled out of the bars and clubs lining the strip.
Damian heats up a metal disc with a blowtorch so his friends can smoke dabs, a waxy concentrate of marijuana. Damian takes a drug test every week as part of his probation and doesn't smoke.
Damian and his friends ride bikes to a hotel room in Pomona where an older couple lives so his friends can smoke.
Damian head bangs on the front row of a hardcore show in the back room of a Mediterranean restaurant in Pomona. The concert gets shut down early because the crowd is too big for the venue, and Damian wanders back onto the streets of Pomona.
Martha meets with a mental health counselor from the county to talk about Damian and his anger issues. He sometimes gets loudly frustrated when things don't go as he expects or hopes.
Damian looks at bikes in the Pomona Swap Meet. Today, he wants a new bike and a new phone. Someday, he wants to buy a Volkswagen bus and move to San Francisco after high school.
A friend smokes from a vaporizer in Damian's room. He built the vaporizer from parts to get as much smoke as possible from the oils it burns.
Early in 2014, Damian got jumped outside a late-night party and the attackers stole his phone. His mom got him a new smartphone and a new bike. If he can stay on the right side of his probation, he'll graduate early in December.
Martha and Damian wait outside juvenile court for his first appointment with a judge. His family paid for a lawyer and the news is good. He doesn't have to appear in court again for a year as long as there's no problem. "I'm not going to have a problem," Damian says.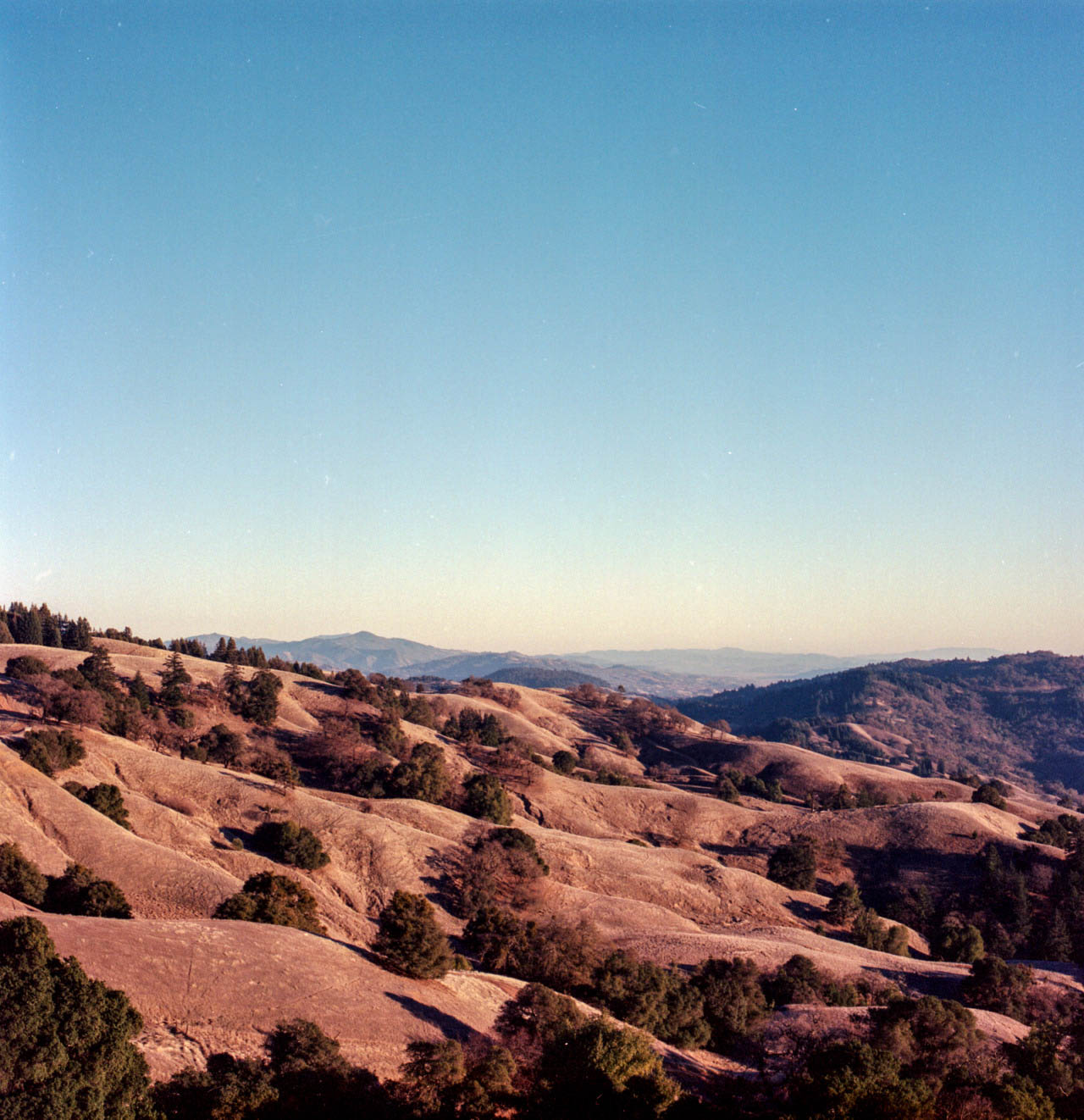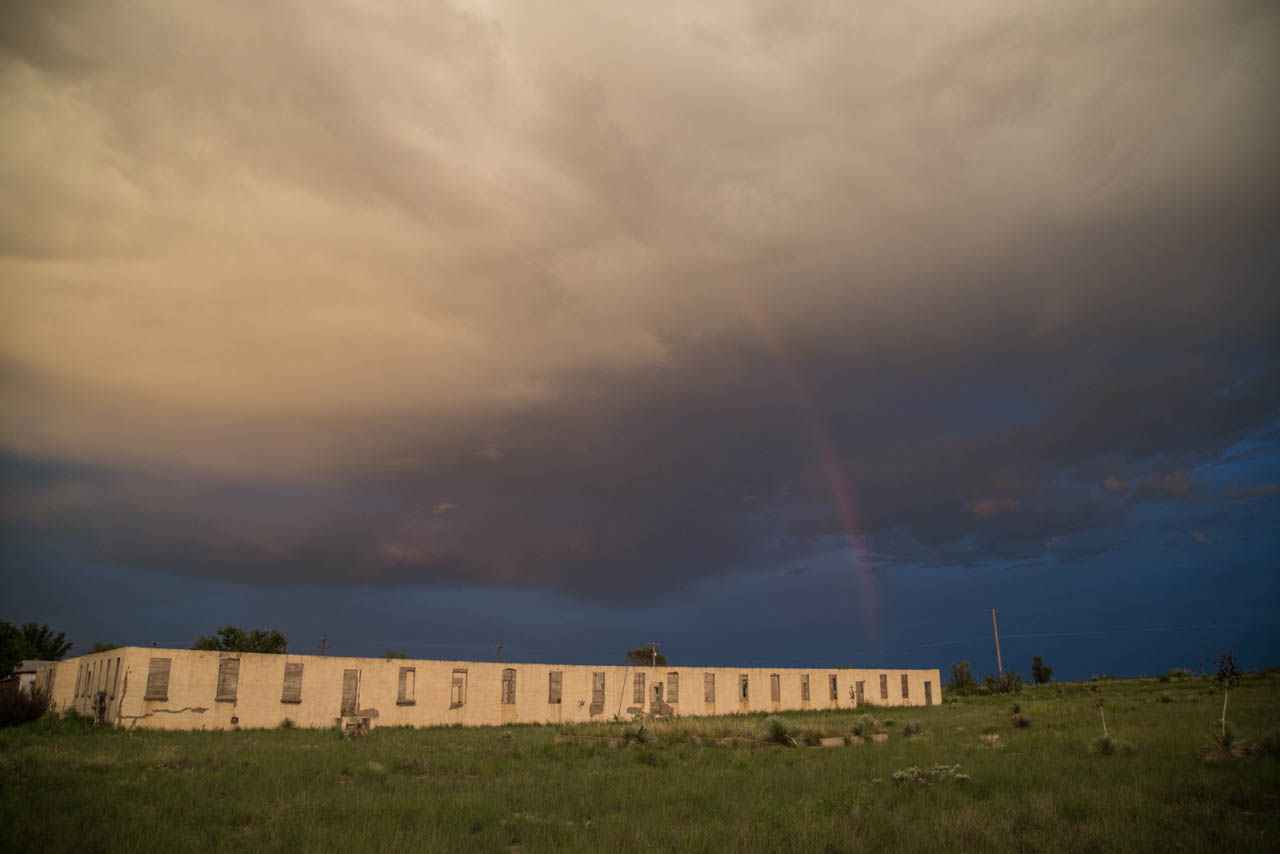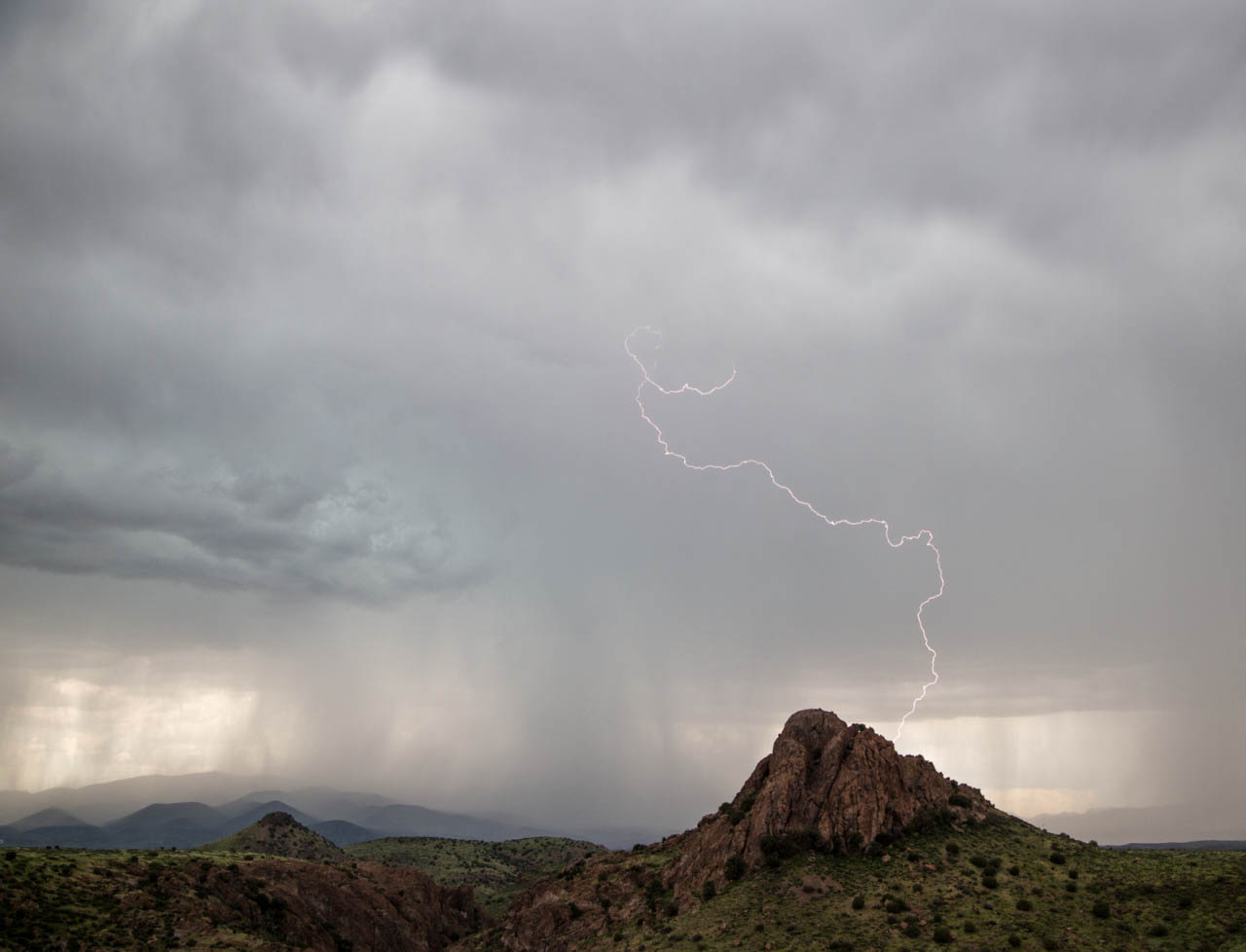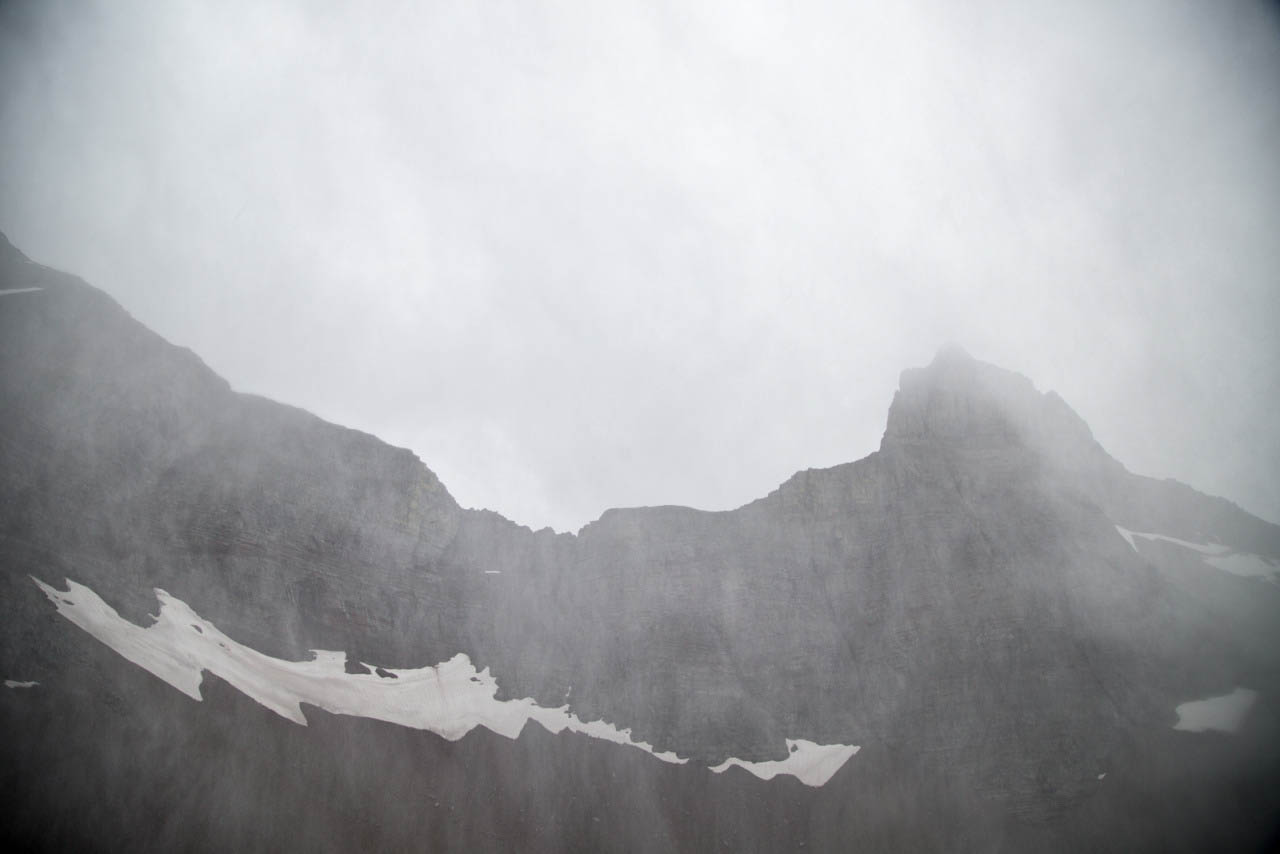 The Long Telegram